Online coaching - one hour is sufficient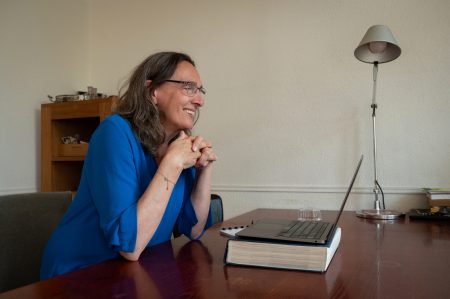 You're busy. You're a CEO, a manager, a leader, a founder, a director. You're extremely busy and you are in 'parenting trouble'..
I'm here for you! If you want to stay anonymus, that's okay.
We'll start from the moment you can hear me. Within 60 minutes you'll have discovered your solutions, gained new insights and experienced tools for communication with your children.
Kids from toddler to young adults can get you worried. Don't lose anymore sleep over it.
As a counsellor and as a teacher I've encountered over 1,000 parents.
Reserve your time slot here.
Feedback coaching online:
"It is the human connection and the wisdom that helped more than anything.
Ella is simply there with you with all her being and she stands beside you with a mind that is alive and curious.
I could talk about issues that I thought no one could handle or understand without laborious explanation. After each session I naturally knew what needs to be done and I did it.
I think that the support Ella offers is profound and helps us gets back to what we all seek in various ways and forms -unconditional regard and love."

Google review:
"The time spend with Ella was very useful as I was really able to reflect on what has brought me to this point in life. It encouraged me to realise that I was capable of dealing with the challenges I am currently facing. Thank you Ella!"