Mission and vision
Mission: to put the empowering tools of 'Tackle Your Challenge' in the heart and minds of everyone.

Vision: Breaking down challenges so that anyone can rely on her/his own strengths, resources and insights. So everyone can be a change maker!
Words have a lot of power. Instead of just using words I want to enable anyone to use that power and bring her/his helping skills to life.
Ella: Being raised on a farm in the Netherlands with six (!) big brothers and two big sisters, I've learned from day one that 'humor and common sense' are the way you deal with difficulties.

My 'chapters in life' have been formed through struggles and challenges and made me who I am now: determined, joyful, creative and at the same time down to earth and caring. It has proven to be a good mix for those that came to me for help, as you can read in the feedback section.

A chapter in a book
One could describe me as a person who keeps on starting over and over again.
Eileen Doyon has kindly asked me to write a chapter in one of her books in 2017. I've named it 'Starting over': my solution focused mindset helped me cope with (almost traumatic) disappointments, lowering self esteem and losing sight of kindness and its strength. It made me stronger and more determined.
I love to write while in conversations I'd love to listen and be quiet.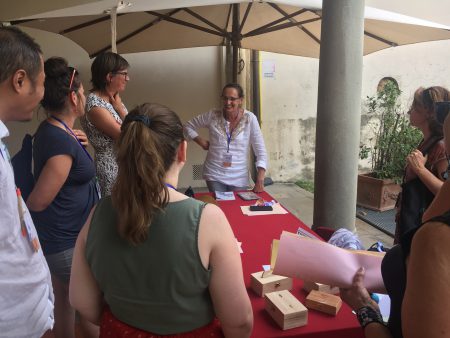 I am a board member of the Dutch Association of Solution Focused Professionals VOPN.
I'm a member of the European Brief Therapy Association EBTA.

I am also a member of the worldwide biggest Network Group: Business International Network BNI - Dutch chapter BNI Gouwe.
Registered at the Dutch Chamber of Commerce, KvK nr. 08131710.